Main Blog Page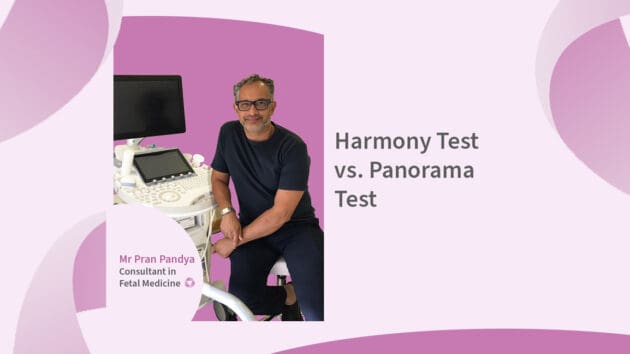 10th November 2021
Harmony vs Panorama Test
Our consultant in Fetal Medicine Mr Pran Pandya, reveals how a Harmony and Panorama test differs, while sharing his thoughts on both of these tests to help you to have a better understanding when choosing the right one for you.
Mr Pandya reveals: "They are both tests that use cell free fetal DNA to screen for chromosomal abnormalities. They are commonly known as NIPT (non invasive prenatal testing) but use slightly different technologies to analyse the fetal DNA. The main strengths of NIPT are to screen for Trisomy 21,18 and 13 and they probably have similar performance for these tests.
The main difference is that the Panorama test also screens for micro deletions and duplications and while it sounds as if it is better, in reality this increases the false positive rate (e.g number of invasive procedures without detecting clinically significant conditions). So on balance I think Harmony is a better test at this moment."
Make an appointment
Mr Pran Pandya BSc MBBS MD FRCO, performs antenatal screening and scanning including Harmony test / NIPT at our location at The Portland Hospital using state-of-the-art in house scanning facilities. We are pleased to have introduced online booking which allows patients to book directly with Mr Pandya. For appointment enquiries, please call our team on 020 7101 1700. or email [email protected].